Meet Our Team
Our team members are excited to meet you! We have an all-female staff with a range of personalities who can't wait to see you and every member of your family! We are a fun group, but we know how to make you feel at home and give you the kind of dental care in Ashland, Virginia, that you deserve and need! If you would like to meet our team members, feel free to read more about them below or call  804-798-7388 to make an appointment!

Alice – Dental Hygienist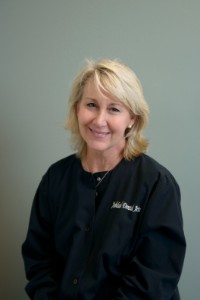 Alice first joined Ashland Dental Arts in 2008 and, after taking time off to raise her children, came back in May of 2022. We love having her back in the office with us. Her goal is to help each patient feel comfortable and to improve their dental health. Alice got her bachelor's degree in dental hygiene from Virginia Commonwealth University.
Alice has four grown children, and in her downtime, she enjoys traveling, boating and, most of all, spending time with her family.
---
Beth – Registered Dental Hygienist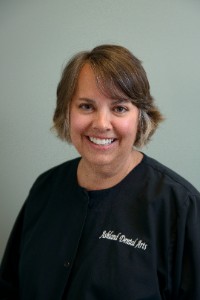 Beth graduated from Northern Virginia Community College in 1988. She joined our team in January 2020, working one day a week until she became a full-time team member in October 2021. She loves being a team member with us and being welcomed at our office, and she enjoys working with wonderful patients and a great team. Beth works hard as part of our team and cares for her patients.
Beth has a fiancé, Jeff, and three grown children. She loves spending time with her family and going to wineries, especially in Charlottesville. She also enjoys spending time in the Outer Banks and playing with her dog, Daisy.
---
Karla – Dental Assistant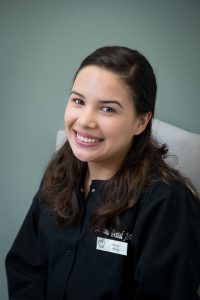 As a part of our office since 2017, Karla provides great dental care in a friendly and warm environment. She is fluent in English and Spanish, which helps us to better meet the needs of our community. She loves working with a team to provide the best dental care possible, while making sure everything at the office is kept up to OSHA standards. When she is not taking care of our patients, Karla is spending time with her daughter and husband.
---
Lindsey – Dental Assistant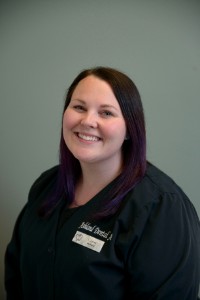 In 2018, Lindsey graduated summa cum laude from Reynolds Community College, where she studied dental assisting. Lindsey has been a part of our excellent team since 2018, and she makes a point of ensuring that each patient is comfortable when they come to see us. She likes to stay up to date with current technologies and guidelines. She also likes to help keep everything running smoothly in our clinical area.
Lindsey grew up in Hanover County and graduated from Patrick Henry High School in 2014. She recently moved to King William County and bought her first house! She has a fiancé, Tucker, and one fur baby, Kora, who she rescued from R.A.C.C. in May 2019. When she is not at work, you might see her at one of the many festivals, concerts around the Richmond area or at Busch Gardens.
---
Renee – Patient Coordinator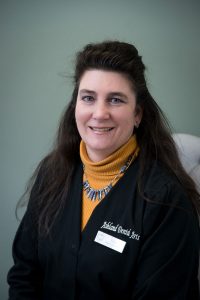 Renee has enjoyed being a part of the dental field for over 22 years. In 1988, she graduated from J. Sargent Reynolds Community College, where she learned to be a medical lab technician and earned her Associate of Applied Science degree. At our office, Renee works hard to give our patients high-quality, personalized dental care and to keep up with the ever-changing demands of dental insurance! Renee is a lifelong resident of Hanover County and graduated from Patrick Henry High School in 1985.
Renee is married to her husband, Jeff, and they have many fur babies, including three dogs and seven cats. When not at work, she spends time reading, gardening and drag racing.